Get a Quote
No Services
---
There are no services that collect and deliver to your selected countries.
Mexico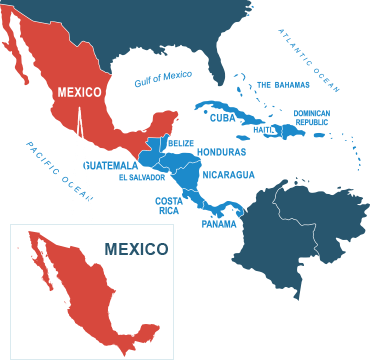 Mexico
Mexico's reputation for spicy cuisine, cacti-peppered deserts and mariachi bands gives it a strong media presence, and as the most populous Spanish-speaking country in the world, it's influence is felt on a global scale. Its electronics industry has grown enormously in the last ten years, and now represent 30% of Mexico's exports. Trade with Mexico goes from strength to strength, which means there's plenty of opportunities for sender shipping to Mexico.
DPD are your first point of call for parcel delivery to Mexico. We work to provide world-leading courier services and aim to provide our customers those services at rock-bottom prices. So, for cheap parcels in reliable hands, it has to be DPD. Get a quote today!
Get a Quote
What else do you need to know...
What items can I send?
Goods that aren't permitted for posting to Mexico include:
Insecticides

Straw and hay

All meat and meat products

Stamps

Adhesives
You can find more information by contacting HM Revenue and Customs and asking them about Mexico's import regulations. You can also refer to our prohibited items page for goods that our couriers aren't legally allowed to carry.

.
How do I get a quote?
Getting a quote is easy. Just enter the details of your parcel (its weight, height and length) into the quick-quote tool above, click Quote & Book, and choose the courier quote that's right for you. Simple.
Get a Quote
Where can I find more information?
If you need any more information, you'll find plenty of helpful stuff at our online Help Centre There you can browse our FAQ guides — covering everything from packaging tips to international shipping advice — or talk to one of our friendly advisors via the chat window.
Get a Quote