Get a Quote
No Services
---
There are no services that collect and deliver to your selected countries.
Malaysia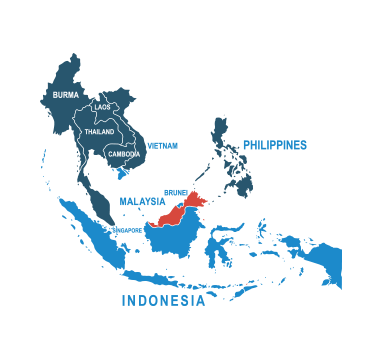 Malaysia
Located near Thailand in Southeast Asia, Malaysia is a tropical country with a great economic record. It's an ex-British colony, and remains attractive to holiday makers wishing to stray from the beaten path. With plenty of expats and thousands of tourists every year, it makes sense that there would be high demand for international deliveries into the country, especially from the UK.
At DPD, we strive to ensure that we're always getting the best prices on parcel delivery to Malaysia for our customers. That way, you can send cheap parcels without having to worry that the quality of service has been compromised. Just pop your parcel details in the quote form above, and we'll do the rest.
Get a Quote
What else do you need to know...
What items can I send?
There are certain items that you can't send to Malaysia, which include:
Narcotics and illegal drugs
Counterfeit money and goods
For more information about Malaysia's import regulations, check with the Malaysian Customs Department. You should also check out our prohibited items list for an idea of what you can and can't send with our couriers.
How do I get a quote?
Getting a quote is easy. Just enter the details of your parcel (its weight, height and length) into the quick-quote tool above, click Quote & Book, and choose the courier quote that's right for you. Simple.
Get a Quote
Where can I find more information?
If you need any more information, you'll find plenty of helpful stuff at our online Help Centre There you can browse our FAQ guides — covering everything from packaging tips to international shipping advice — or talk to one of our friendly advisors via the chat window.
Get a Quote