Get a Quote
No Services
---
There are no services that collect and deliver to your selected countries.
Hong Kong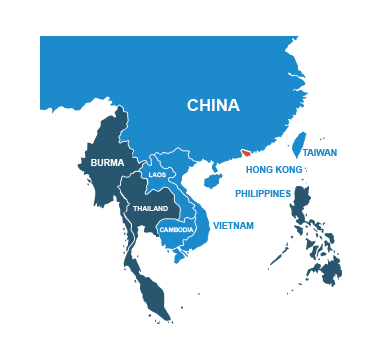 Hong Kong
Hong Kong is a huge importer of goods, especially considering its modest size. Currently a territory part of the People's Republic of China, it is ranked fifth in the top twenty 'global cities' (cities considered vital to the world's economy) and as such is a huge importer and exporter of goods from around the globe.
Naturally, there is an incredible demand for parcel delivery to Hong Kong from the UK. That's where we come in. We collaborate with only the most trusted international courier services to ensure that your parcel gets to the "Pearl of the Orient" safely and securely, at the very best prices. Simply fill in the quote form above today to get started.
Get a Quote
What else do you need to know...
What items can I send?
Banned imports in Hong Kong are generally typical of international trade, with standard restrictions on things like liquids, live animals, and ammunition. A few prohibited items that aren't so obvious include:
Print media, such as books, magazines and newspapers;
Paints, varnishes and enamels with a flash point below 60ºC;
Paintings or drawings of an obscene or indecent nature.
If you're unsure of the legislation regarding the items you wish to send, get in touch with Hong Kong's Customs and Excise Department. You should also refer to our prohibited items page for a list of goods banned by our couriers.
How do I get a quote?
Getting a quote is easy. Just enter the details of your parcel (its weight, height and length) into the quick-quote tool above, click Quote & Book, and choose the courier quote that's right for you. Simple.
Get a Quote
Where can I find more information?
If you need any more information, you'll find plenty of helpful stuff at our online Help Centre There you can browse our FAQ guides — covering everything from packaging tips to international shipping advice — or talk to one of our friendly advisors via the chat window.
Get a Quote