Get a Quote
No Services
---
There are no services that collect and deliver to your selected countries.
China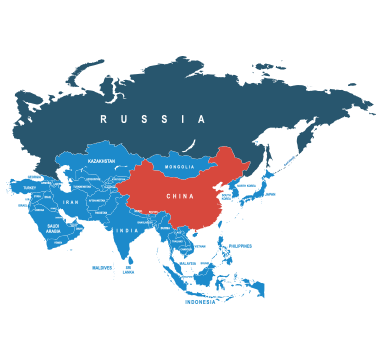 China
China (or as it is formally known, The People's Republic of China) may be famous for being the largest exporter in the world — hence the old "Made in China" cliché — but what's lesser known is that it has recently become the world's second largest importer too, overtaking America in volume of trade. That means there's a huge volume of shipping to China, especially from business sellers.
Thankfully, DPD are fully equipped with the supply to meet the demand by offering cheap parcels to all of our customers. Whatever you need to get to the world's most populous country, whether to Beijing, Shanghai or even the Great Wall, you can count on DPD to get you cheap parcel delivery to China with truly reliable service. Get your quote today!
Get a Quote
What else do you need to know...
What items can I send?
China is famed for its strict regulations on goods in and out of the country, some of which are banned altogether. Examples of prohibited goods include, but are not limited to:
Platinum, gold or silver

Radio transmitters

Coins and banknotes

Soil
Chinese trade regulations are subject to change, so check with HM Revenue and Customs if you are unsure whether or not your item is prohibited. You should also refer to our prohibited items page for goods that our couriers aren't permitted to handle.
How do I get a quote?
Getting a quote is easy. Just enter the details of your parcel (its weight, height and length) into the quick-quote tool above, click Quote & Book, and choose the courier quote that's right for you. Simple.
Get a Quote
Where can I find more information?
If you need any more information, you'll find plenty of helpful stuff at our online Help Centre There you can browse our FAQ guides — covering everything from packaging tips to international shipping advice — or talk to one of our friendly advisors via the chat window.
Get a Quote