Get a Quote
No Services
---
There are no services that collect and deliver to your selected countries.
Tunisia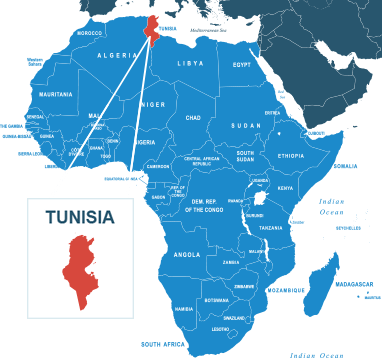 Tunisia
One of Tunisia's biggest claims to fame in the Western world is that it's where a lot of the original Star Wars films were shot, thanks to it's distinctly exotic feel. It's located on the northern coast of the African continent, bordered by Algeria and Libya. As the only democracy in the Arab World, Tunisia enjoys a healthy trade relationship with the rest of the world, helping it achieve a relatively high standard of living and median income.
Parcel delivery to Tunisia needn't be costly, and with DPD, you can rest assured that you're always getting the best deal. That's because offer courier services that you can trust. By negotiating cheap parcels on your behalf, you'll benefit from the savings we pass on to you as well as a service you can rely on, so don't delay — book postage to Tunisia now!
Get a Quote
What else do you need to know...
What items can I send?
Items that won't be allowed to be imported into Tunisia under any circumstances include:
Narcotics
Pornography (including materials deemed pornography under Islamic law)
Henna
Explosives, including fireworks
You can contact HM Revenue and Customs to find out more about what you can and can't send to Tunisia. See also our prohibited items page for goods that can't be carried by our couriers.
How do I get a quote?
Getting a quote is easy. Just enter the details of your parcel (its weight, height and length) into the quick-quote tool above, click Quote & Book, and choose the courier quote that's right for you. Simple.
Get a Quote
Where can I find more information?
If you need any more information, you'll find plenty of helpful stuff at our online Help Centre There you can browse our FAQ guides — covering everything from packaging tips to international shipping advice — or talk to one of our friendly advisors via the chat window.
Get a Quote