Get a Quote
No Services
---
There are no services that collect and deliver to your selected countries.
South Korea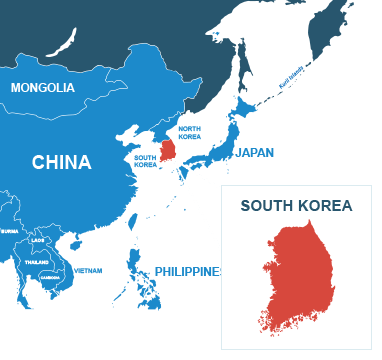 South Korea
South Korea's global influence continues to rise as its culture and economy gain more and more traction. The recent "K-pop" breakthrough hit Gangnam Style put South Korea on the musical map, drawing the world's eyes to Seoul, now the world's second largest city, just losing out to Tokyo. Since it's located over in East Asia, it's easy to assume that parcel delivery to South Korea would be not only difficult, but expensive too.
Thankfully, that's not the case when you book through DPD. We work hard to get our customers cheap parcels with world-leading courier services. Whatever you need posting to South Korea, you can rely on us to help get it there safely at the lowest possible price. Get a quote today!
Get a Quote
What else do you need to know...
What items can I send?
There's a number of items that aren't permitted for entry into South Korea, including things like:
Print materials
Weapons (including toys and replicas)
Narcotics
Products of wildlife protected under the Washington Convention (e.g. tortoise shell, reptile skin)
Currency and cheques
You'll find the extensive list here. It's also worth checking out our prohibited items page for a list of goods that you won't be able to send with our couriers.
How do I get a quote?
Getting a quote is easy. Just enter the details of your parcel (its weight, height and length) into the quick-quote tool above, click Quote & Book, and choose the courier quote that's right for you. Simple.
Get a Quote
Where can I find more information?
If you need any more information, you'll find plenty of helpful stuff at our online Help Centre There you can browse our FAQ guides — covering everything from packaging tips to international shipping advice — or talk to one of our friendly advisors via the chat window.
Get a Quote