Get a Quote
No Services
---
There are no services that collect and deliver to your selected countries.
Nepal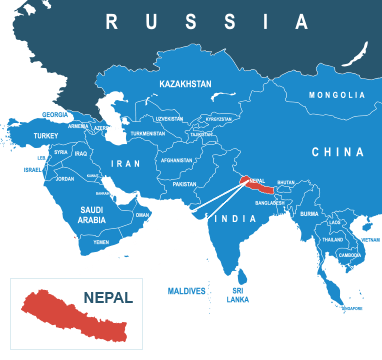 Nepal
Located in the Himalayas, Nepal is bolstered by breathtaking mountain vistas and a strong sense of cultural preservation. It's a popular destination for the adventurous type because of what is perhaps its greatest attraction — the world-famous Mount Everest. Its borders with China and India mean that it's involved in a great deal of trade, particularly in the service sector.
Luckily, DPD are at hand to ensure that parcel delivery to Nepal is neither difficult, nor expensive. We utilise our network of professional services to give our customers access to the best services on all our cheap parcels. Whatever it is that you need posting to Nepal, you're always best sending it through DPD.
Get a Quote
What else do you need to know...
What items can I send?
The following items are outlined as banned for import into Nepal:
Narcotics

Beef

Hazardous ouzo dyes

Thin plastic bags and scraps

Incandescent light bulbs
To learn more about Nepal's import regulations, check with the Nepali Department of Customs. You can also refer to our prohibited items page for a list of goods that our couriers are not legally permitted to carry.

.
How do I get a quote?
Getting a quote is easy. Just enter the details of your parcel (its weight, height and length) into the quick-quote tool above, click Quote & Book, and choose the courier quote that's right for you. Simple.
Get a Quote
Where can I find more information?
If you need any more information, you'll find plenty of helpful stuff at our online Help Centre There you can browse our FAQ guides — covering everything from packaging tips to international shipping advice — or talk to one of our friendly advisors via the chat window.
Get a Quote