Get a Quote
No Services
---
There are no services that collect and deliver to your selected countries.
Egypt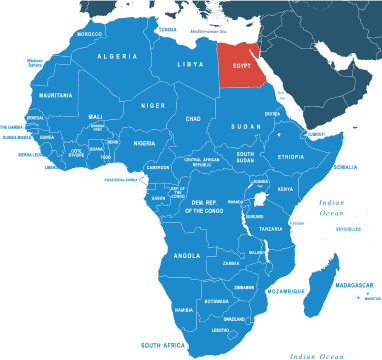 Egypt
Egypt is one of the oldest nations in the world, arising in the tenth millennium BC. The preservation of its ancient history — from the Pharaohs to the Sphinx, and of course the great pyramids — has kept the nation's finances afloat with cultural tourism. As such, it's one of the strongest economies in the Middle East, with shipping to Egypt in consistently high demand.
Parcel delivery to Egypt needn't be expensive, even with a top-rate courier. That's why at DPD we offer world-leading courier services to negotiate the lowest prices on their services, passing on the savings to our customers. So whether you're sending cheap parcels to Cairo or further down the Nile, send it with DPD. Get your quote today.
Get a Quote
What else do you need to know...
What items can I send?
The following items have been outlined as forbidden for import by the Egyptian Customs office:
Dangerous goods as defined by the International Air Transport Association (IATA)
Antiques
Viagra
Powder
Items deemed offensive to Islamic culture
For more information, get in touch with HM Revenue and Customs. You can also refer to our prohibited items list for goods not permitted for transit by our couriers.
How do I get a quote?
Getting a quote is easy. Just enter the details of your parcel (its weight, height and length) into the quick-quote tool above, click Quote & Book, and choose the courier quote that's right for you. Simple.
Get a Quote
Where can I find more information?
If you need any more information, you'll find plenty of helpful stuff at our online Help Centre There you can browse our FAQ guides — covering everything from packaging tips to international shipping advice — or talk to one of our friendly advisors via the chat window.
Get a Quote