Get a Quote
No Services
---
There are no services that collect and deliver to your selected countries.
Cyprus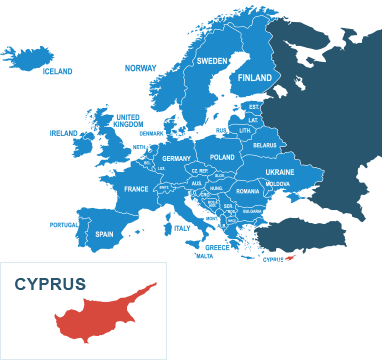 Cyprus
Cyprus is perhaps the best known of the Mediterranean islands, and enjoys a healthy reputation of one of Europe's best holiday destinations. It's a member of the Commonwealth and the EU, making both visitation and trade easy and appealing for Britons searching for a good dose of Cypriot sunshine.
With Cyprus being a high-demand delivery destination, senders need access to the most reliable international courier services at an affordable price. That's what DPD do best. With our extended network, we're able to offer cheap parcels on deliveries around the world. So for cheap and reliable parcel delivery to Cyprus, get your DPD quote today!
Get a Quote
What else do you need to know...
What items can I send?
The Republic of Cyprus has outlined a number of items not allowed to be imported into the country. Some of the more unusual ones include:
Nuclear, chemical and toxic weapons
Goods used for illegal hunting of game
Goods shipped or originating from countries under an embargo from the UN Security Council and the EU (e.g. Iraq, Liberia, Sierra Leone, Somalia, and Sudan)
You can see the full list here, as well as our own list of items prohibited.
How do I get a quote?
Getting a quote is easy. Just enter the details of your parcel (its weight, height and length) into the quick-quote tool above, click Quote & Book, and choose the courier quote that's right for you. Simple.
Get a Quote
Where can I find more information?
If you need any more information, you'll find plenty of helpful stuff at our online Help Centre There you can browse our FAQ guides — covering everything from packaging tips to international shipping advice — or talk to one of our friendly advisors via the chat window.
Get a Quote