Get a Quote
No Services
---
There are no services that collect and deliver to your selected countries.
Bulgaria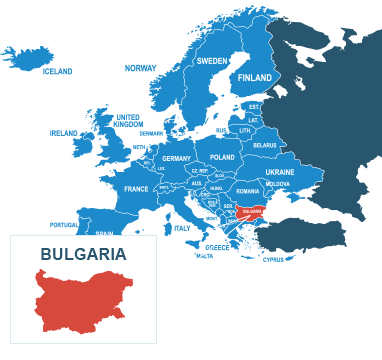 Bulgaria
Located in Southeastern Europe, Bulgaria is emerging as an economic power. It does good business with trade partners throughout Europe, specialising in exports, making deliveries to and from the country much easier than it has been in the past. Plus, it's perched just north of Greece, and enjoys much of the same weather without an inflated price tag for tourists. As a resort, a surprising number of people spend their summers there.
For the lowest prices on postage to Bulgaria, DPD will never let you down. With multiple services offered, you can get industry-leading service at the lowest price on the market. Book with DPD to get cheap parcels to Bulgaria today!
Get a Quote
What else do you need to know...
What items can I send?
This is a list of items not permitted for shipping to Bulgaria, as outlined by the customs office:
Illegal drugs

Weapons and ammunition

Dangerous chemicals

Ozone-damaging substances (e.g. aerosols)

Pornographic materials

Pets under quarantine
For more information, contact HM Revenue and Customs or alternatively check out our prohibited items page for items banned by couriers.
How do I get a quote?
Getting a quote is easy. Just enter the details of your parcel (its weight, height and length) into the quick-quote tool above, click Quote & Book, and choose the courier quote that's right for you. Simple.
Get a Quote
Where can I find more information?
If you need any more information, you'll find plenty of helpful stuff at our online Help Centre There you can browse our FAQ guides — covering everything from packaging tips to international shipping advice — or talk to one of our friendly advisors via the chat window.
Get a Quote